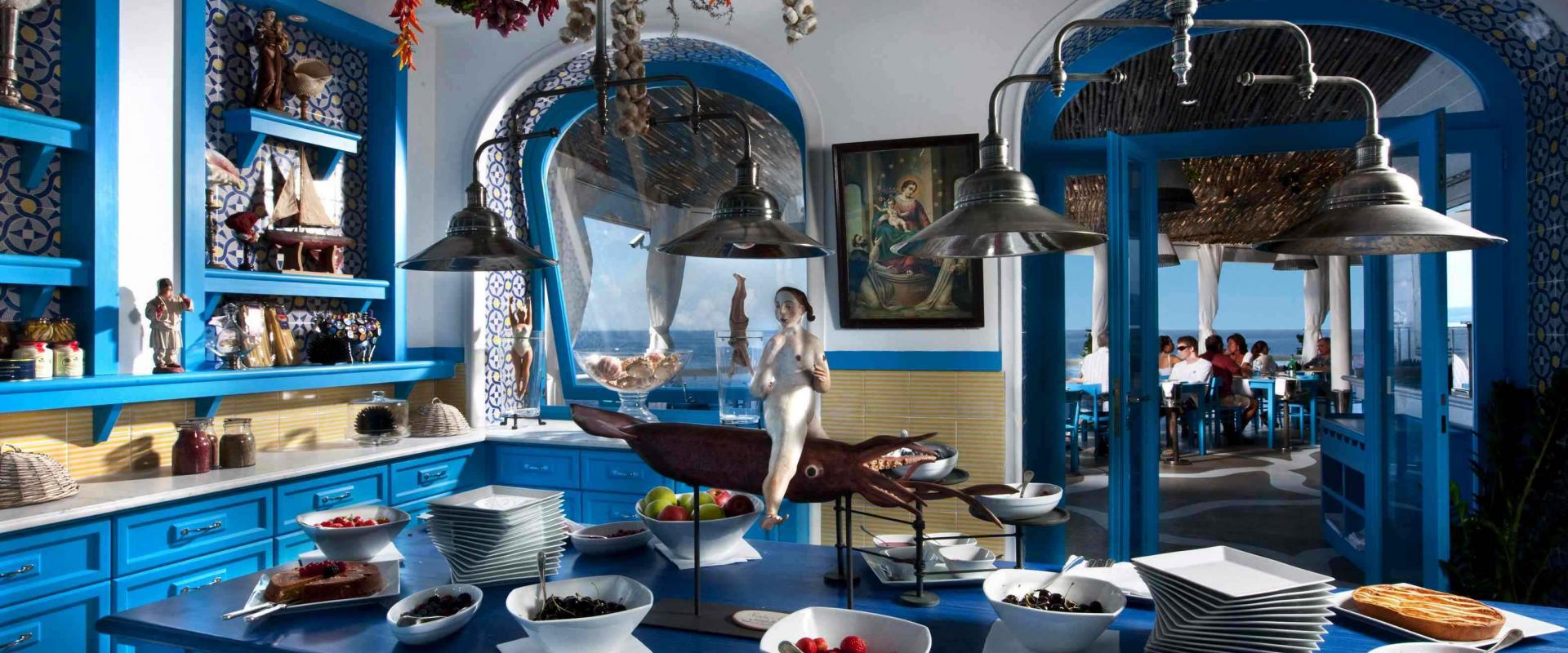 Dinner at typical restaurant in Amalfi
Overlooking the Gulf of Salerno and the Amalfi Coast!
In these enchanting places where land and sea meet and tend toward the sky, even the culinary tradition is a perfect mixture of seafood and fruits of the earth, products with unique flavors.
The restaurant will welcome you is located in the port of Amalfi, overlooking the sea and with a beautiful and unique view over the Gulf of Salerno and the Amalfi Coast.
With its large terrace overlooking the sea this restaurant is the ideal choice for those who love to eat outside and enjoy the magnificent view of Amalfi.   A wonderful place, delicious food and wine together with a warm and professional welcome will make your stay in Amalfi simply unique and unforgettable.
Talk to a travel expert and personalise your trip