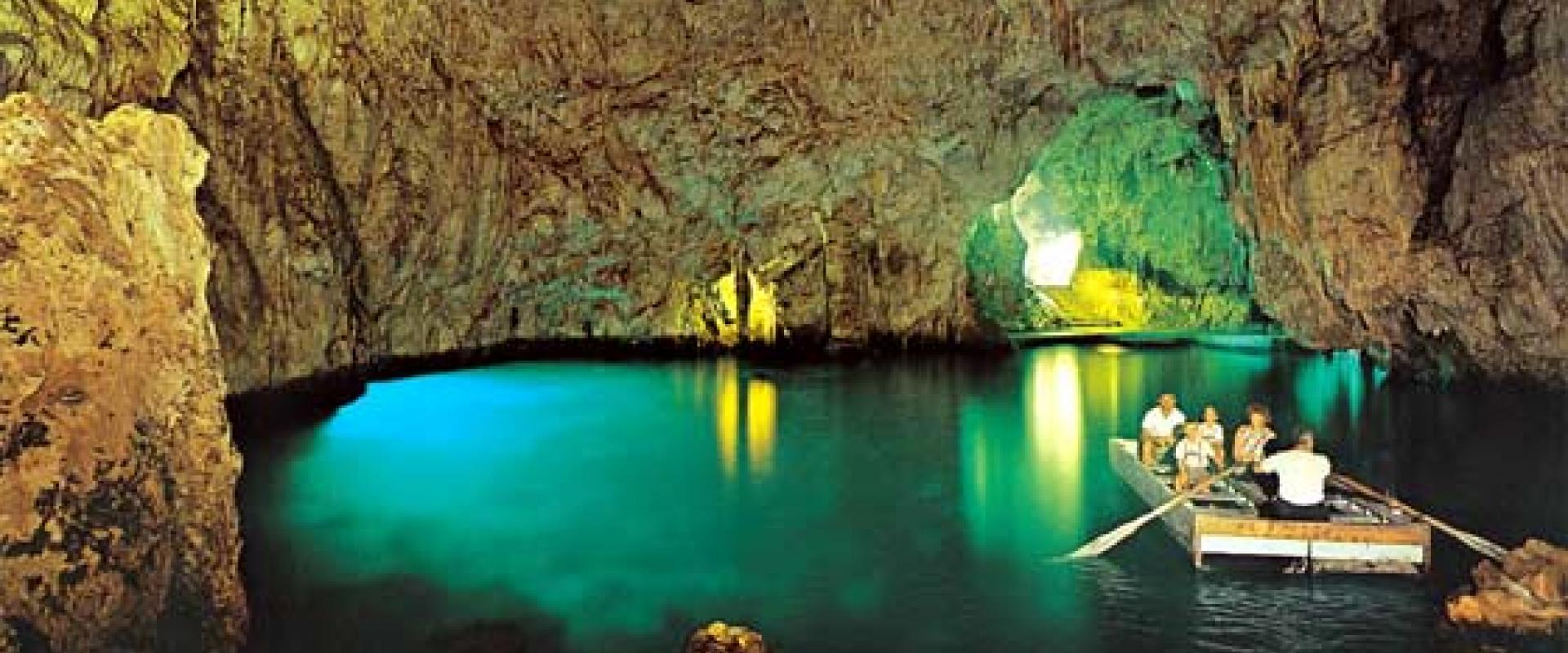 Discover the wonderful "Emerald Cave" of Conca de' Marini
"The sun in each window, the sea from every window": in this saying is summed up the charm of this picturesque  fishing village nestled in a bend of the Tyrrhenian Sea, in a blaze of light and color.
Conca is divided into two parts: the lower with the houses on the water,  reflected in a small bay; the top, lying on the hill, whitewashed houses, scattered among orchards, olive groves and terraces of lemon groves that go down to the sea. All places of the village are connected by "stairs" that make their way to our walk between the aromas of herbs. Long stairs from the sky to the sea…  In this beautiful setting we propose you an exciting excursion to discover the Emerald Cave, which interior is very similar to a magnificent oriental temple, full of columns, stalactites and curtains bizarre shapes. In fact this magnificent cavern merges the elements typical of a karst cave with those of a sea cave. The Emerald Grotto is a charming place, where nature seems to have concentrated all its more spectacular colors to surprise and catch the eye of the visitors.
Duration: 4 h
Level: easy
Talk to a travel expert and personalise your trip