Visita Loreto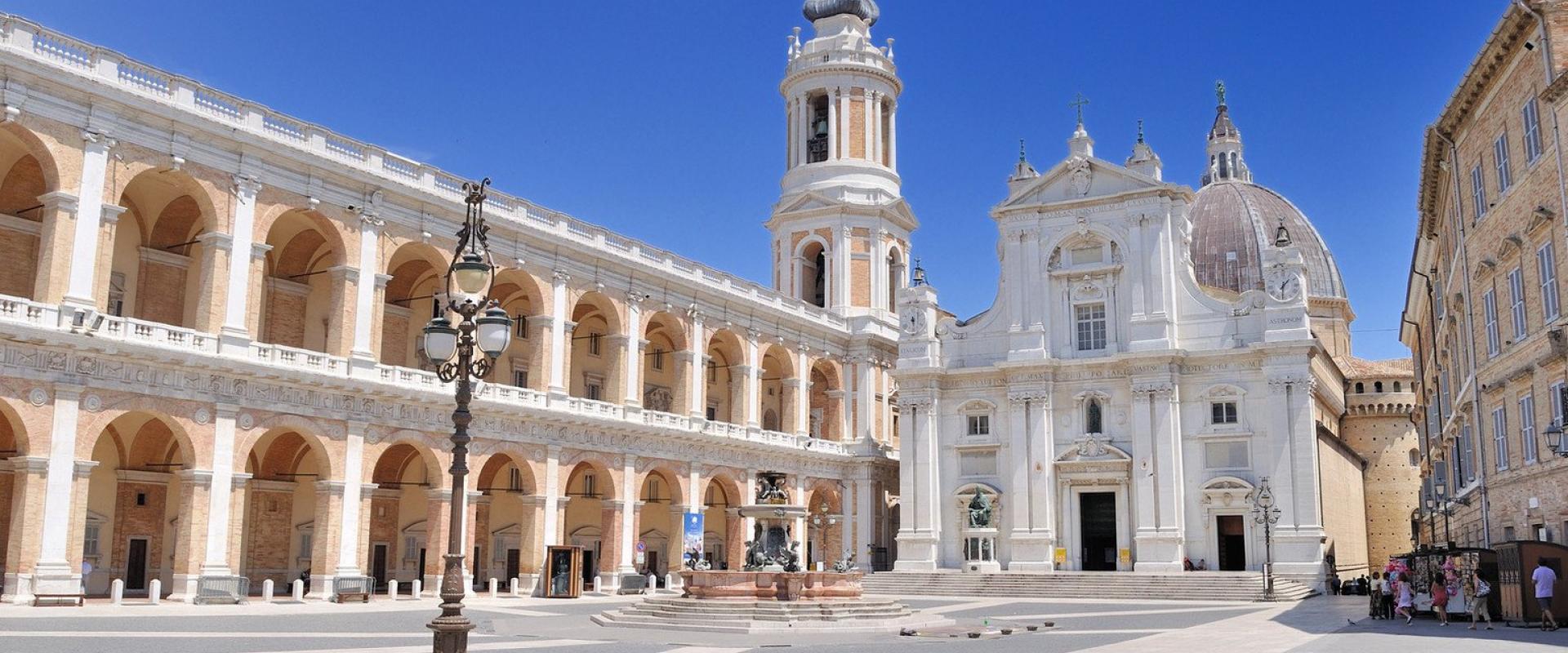 The splendid city of Loreto, immersed in the Marche countryside, owes its fame to the sanctuary where the Holy House of the Virgin Mary is preserved and venerated; a sacred place, defined by John Paul II as the "true Marian heart of Christianity".
The sanctuary has been for centuries and is still today one of the most important places of pilgrimage in the Catholic world. It has been visited by about 200 saints and blessed, and by mumerous Popes.
In the 16th century, a period of maximum splendor, Moresco was enriched with churches and works of art, such as the parish church of San Lorenzo which preserves six and eighteenth century paintings.
According to an ancient tradition, today proven by historical and archaeological research, the Holy House is precisely the house of Nazareth where Mary was born, was educated and received the angelic announcement.
The house consisted of a masonry room composed of three stone walls placed at the end of a cave dug into the rock.
Today Loreto attracts thousands of tourists, not just Catholics, because this magnificent sanctuary represents a casket that contains an invaluable treasure.
In addition to the Santa Casa, a place of devotion for pilgrims, this place is a true anthology of sacred art that collects masterpieces of architecture, sculpture and painting with famous names in the history of art.