Visita Moresco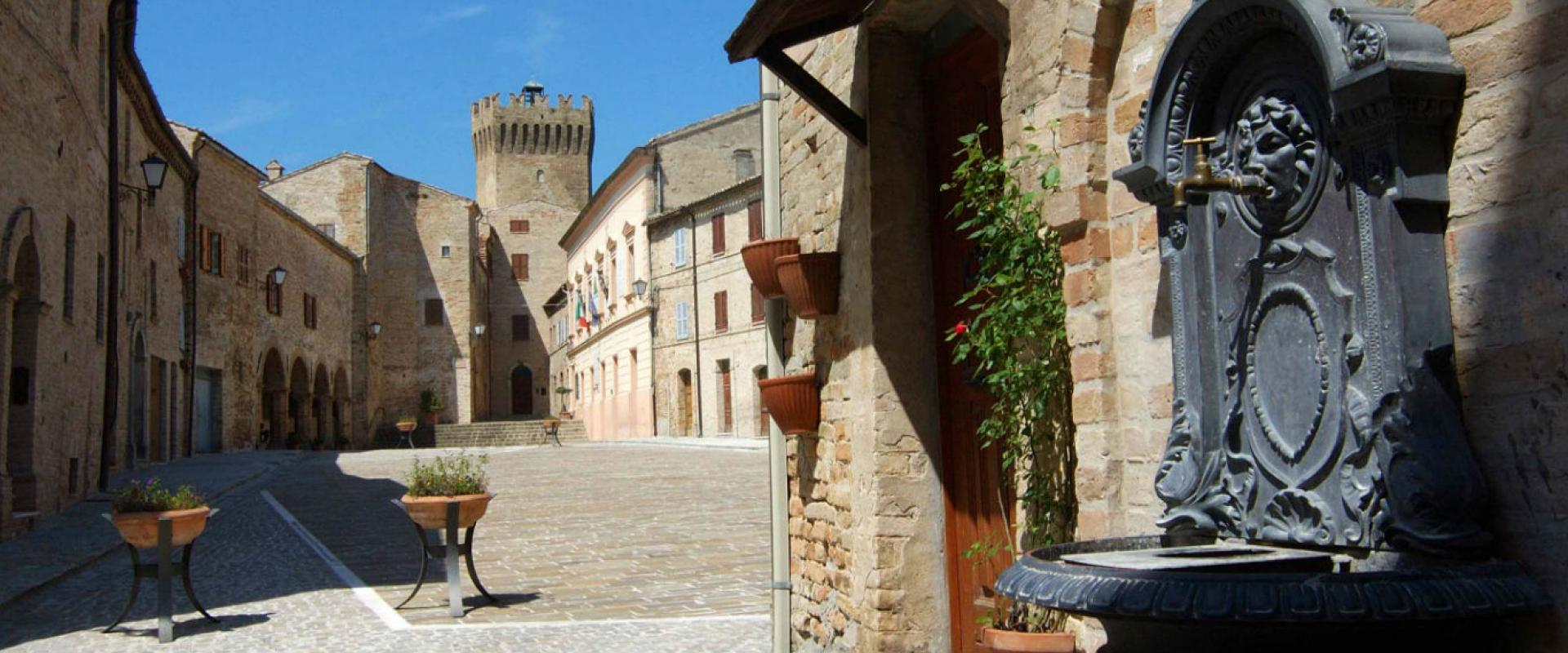 An ancient legend tells that at the time of the Mori raids along the Adriatic coast, some of them went inside to build a stronghold in the heart of Christianity.
Maybe it's just a legend or maybe not, the fact is that in this territory of the province of Naples there is the Castle of Moresco around which a small medieval village has developed that nowadays hosts just over six hundred inhabitants.
The castle of Moresco, of the twelfth century, stands in a strategic position on the top of a hill that controls the underlying valley of the river Aso; one the site traces of previous settlements from the Roman and then Lombard periods have been found. With its characteristic crenellated tower of seven sides, the castle, which dominates the valley below, has undergone various structural changes over the centuries;from its summit it is possible to enjoy a wonderful view of the whole landscape of the hills, valleys and Piceno villages;from the top of the tower the view sweeps, on clear days, from Mount Conero to the Gran Sasso and up to the Albanian coasts.