Visita Treia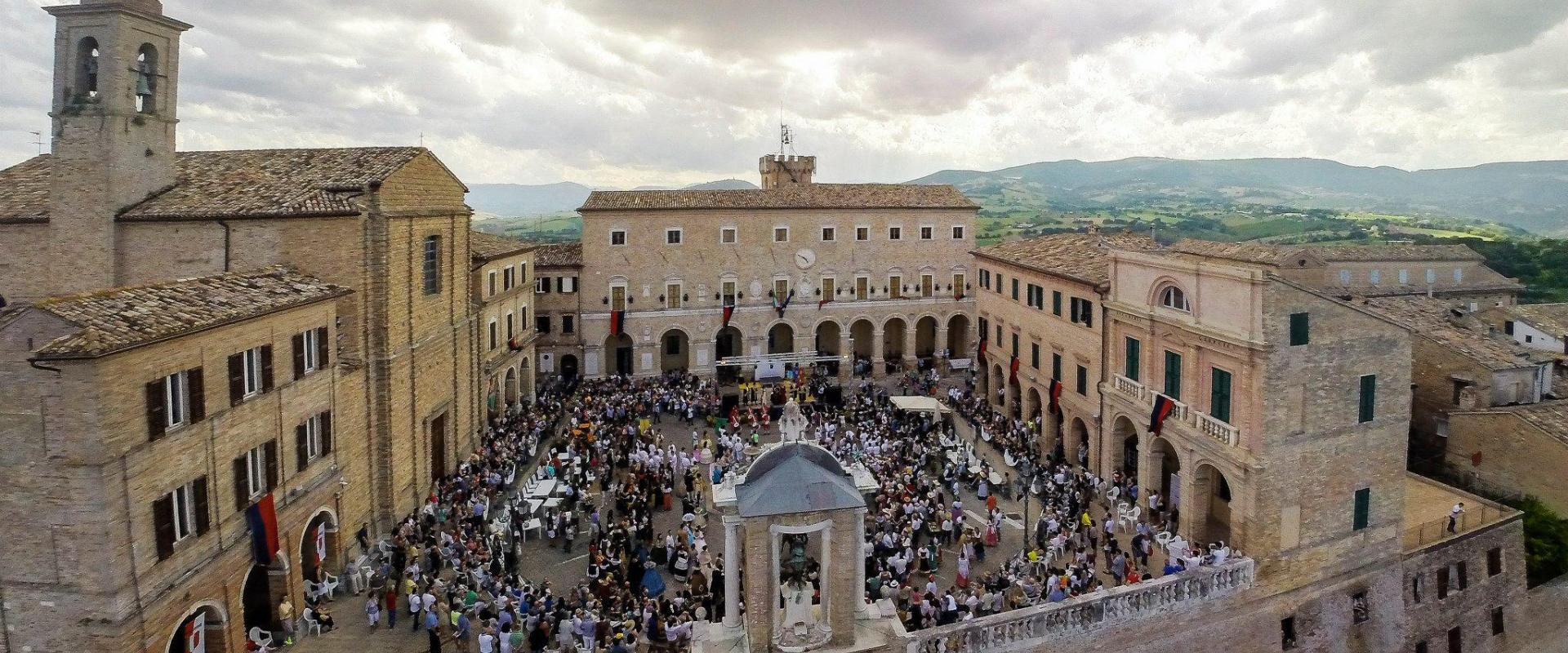 Nestled on the ridge of a hill, it is embraced by a striking natural scenery and an imposing wall of medieval walls.
Entering from one of the 7 ancient doors let yourself be carried away by the timeless atmosphere of its alleys until you reach the scenic Piazza della Repubblica, one of the most beautiful and characteristic of the Marche. In the shape of a horseshoe, it opens onto a large panoramic balcony.
From here the view is lost in a vast horizon of cultivated fields and rolling hills. The Piazza is framed on three sides by the building of the Georgica Academy, by Valadier, from the Palazzo Comunale which houses the Civic Museum and the Cathedral. Worth a visit is the Georgica Academy which preserves a precious book heritage with 14,000 volumes and the Municipal Historical Archive, one of the oldest and most complete in the Marche region with incunabula, codes, seals and parchments.
In this beautiful town nestled among the hills, you can take a dip back in time admiring Egyptian finds from the Ptolemaic era now kept at the Archaeological Museum (set up at the Convent of San Francesco) and unearthed at the beginning of the century at the Santissimo Crocifisso Sanctuary the ancient Trea stood about 1.5 km from today's town.
Treia is the symbolic city of the game of the Ball with the Bracelet, an ancient sport, practiced by the nobles but followed with great enthusiasm by the people.
Do you think that in Treia lived the most representative character of this sport, the famous Carlo Didimi, also immortalized by Leopardi who in 1821 dedicated to him the song "A winner in the ball". He is entitled the arena where every year, on the first Sunday of August, one of the most important and original Italian historical re-enactments, the Disfida del Bracciale: a national tournament that involves the teams of the four city districts for the conquest of a palio and a trophy to be kept for a whole year.