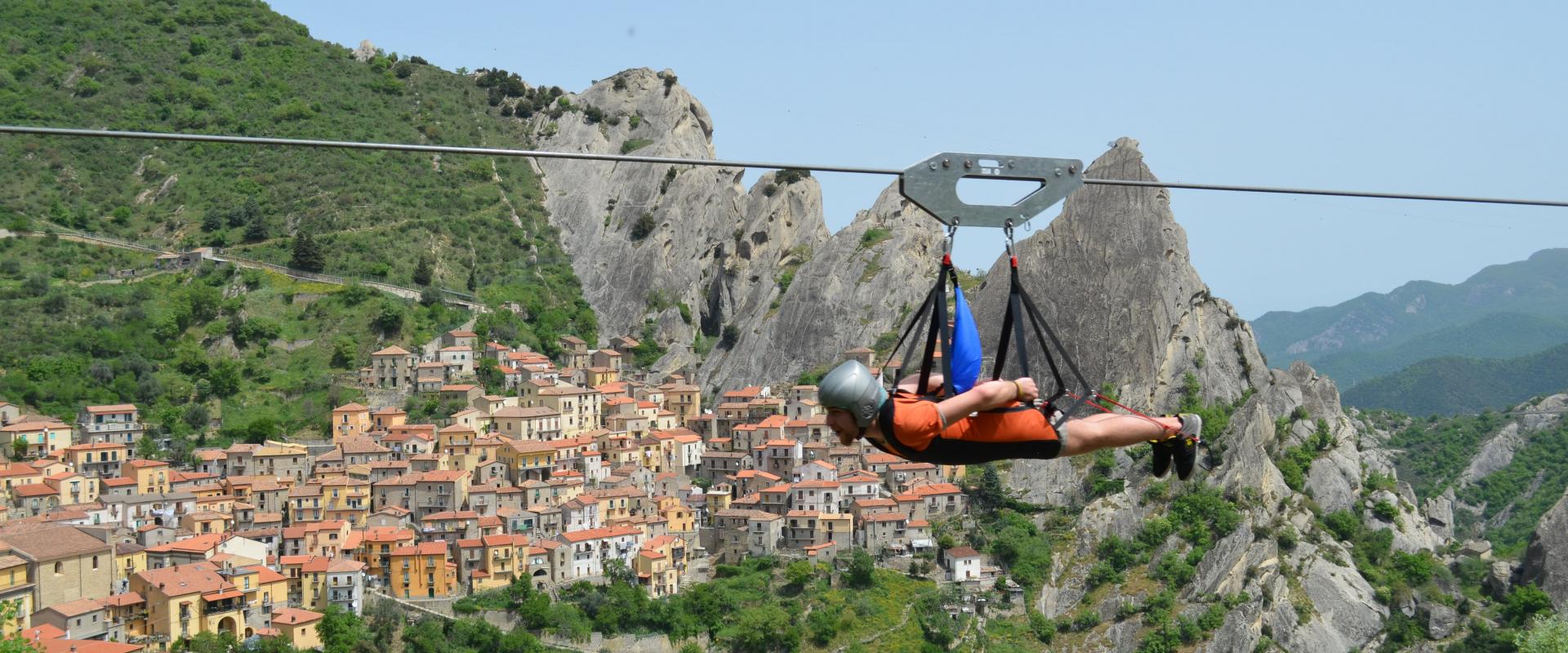 "The Angel Flight" experience
Enjoy and live an unique experience!
Above the Lucanian Dolomites, in the heart of Basilicata, a steel cable suspended between the tops of two small towns, Castelmezzano and Pietrapertosa let you make and live a unique experience: the Angel Flight.
It's an attractor, a new concept, which make you feel a great experience of the environmental heritage, a new offer of of leisure and recreation, for those seeking new emotions. An adventure in contact with nature and with an unique landscape, discovering the soul of this land.
Tied in total safety whit a harness, attached to the steel cable, you will live the thrill of flying some minutes in a fantastic adventure, one of the best in Italy and in the world for the beauty of the landscape and the maximum height of flight.
Services not included:
- Extra, tips and anything else is not listed under "Services included"
Departure:
Castelmezzano/Pietrapertosa
Arrival:
Castelmezzano/Pietrapertosa
Talk to a travel expert and personalise your trip