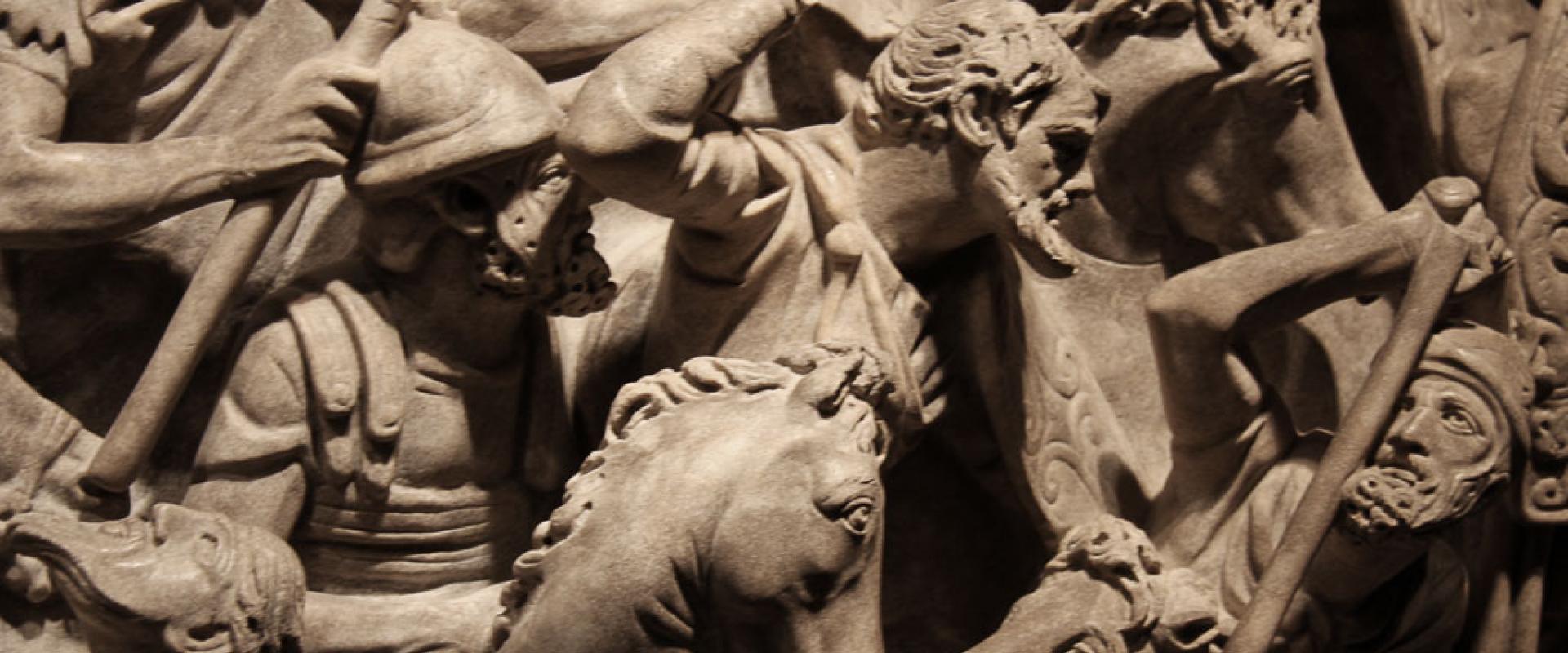 Sculpture workshop experience in Rome
Sculptor magne, aedifica imperium sine fine!
27 BC Rome is changing, the Republic has passed away, the city becomes a veritable Empire. So begins one of the largest and most elaborate propaganda projects of the history and Studius, the famous artist, was named among the masters of the new imperial workshop. His task is not simple: every action of the new government will have to materialize in stone and in the artist's colors with figures and symbols that make Rome an image of the Empire itself.
Are you feeling to be a talented artist? If you wish to mesure yourself, you are summoned by Studius. Carpe diem, the opportunity must not be wasted! Present yourself at his workshop at 10 Ante meridiem!
Silvia, in the role of a Roman art master, will illustrate how the imperial art workshops have created a style which featured ancient architecture of Rome like a signature, so that they can be set apart from other creations of the rest of Italy and the Empire . You will be protagonist of this important cultural evolution.
PROGRAMME
- Meeting and welcome drink with Silvia in the historical site of Margana Room
- Take the role of a workshop apprentice of the Roman Empire and experience a proper drawing workshop
- You will learn to read meanings and hidden messages in roman imperial art with a special lesson on archeology
- Craft demonstration of an ancient artistic technique (eg. sculpture)
- Create a small work inspired by the original techniques in a hands-on artistic workshop
- Walk through Fori Romani to appreciate the works of your "colleagues" and read it with new eyes
- Lunch with traditional products of Roman cuisine in exclusive location with Ancient Roman architecture
Talk to a travel expert and personalise your trip