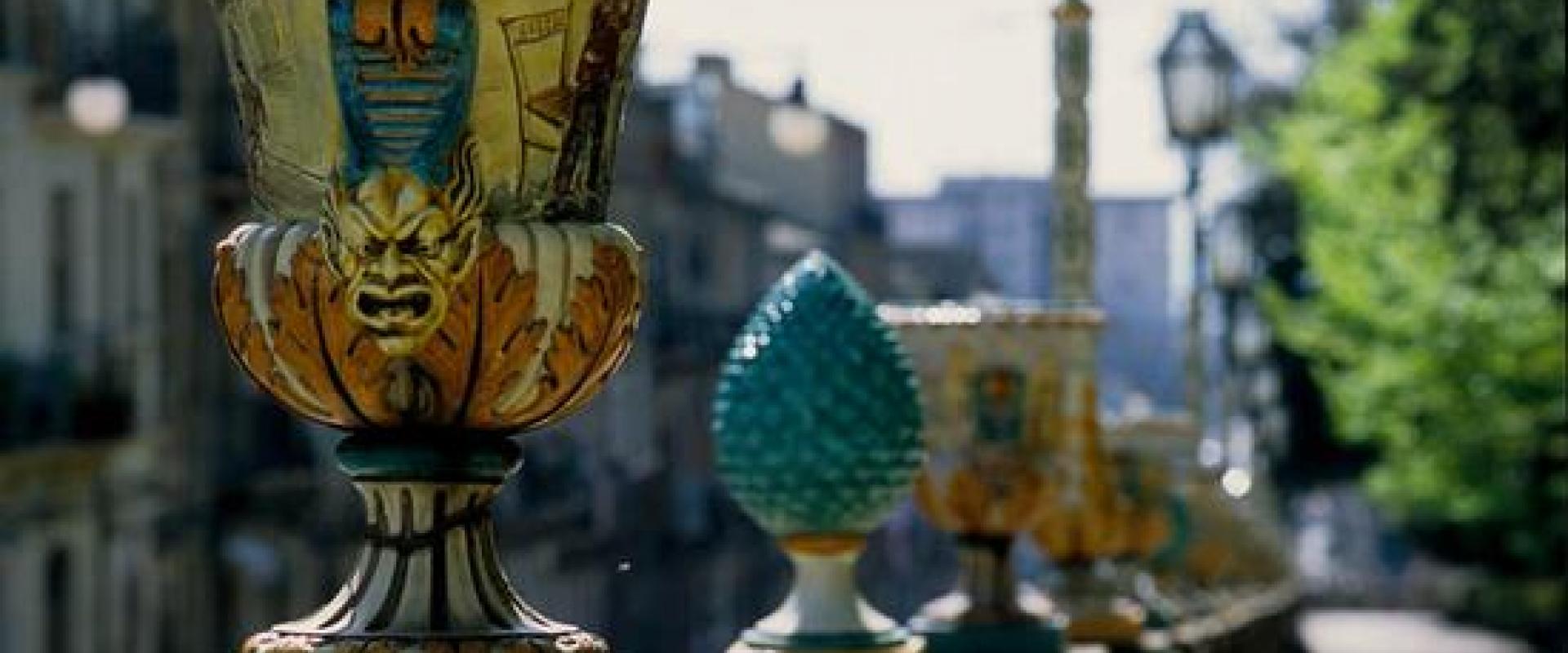 Italian famous world ceramic of art!
Land rich in clay and one of the pearls of the Baroque of the Val di Noto, Caltagirone is known worldwide for its handmade ceramic of art. The art of tiles has ancient origins: the first ovens date back, in fact, the Muslim period and the Normans and testify of a task that has never been extinguished over the centu-ries. Numerous shops animate the streets of the city by exposing the typical products of this ancient art: tiles, candlesticks, plates, vases, etc.. Among the ocher buildings rise the churches, the baroque towers and the beautiful Town Park, one of the most elegant garden of Italy, built in 800 by Giovanni Battista Filippo Basile. Traditionally the element of greatest tourist attraction for the city is the impressive staircase: hundred and forty steps that connect the high city to the lower. The staircase was built by Giuseppe Giacalone at the beginning of '600 and in 1954 the risers of each step were coated with majolica tiles, in a riot of geometric, anthropomorphic and phytomorphic features.
We will visit the park of the city, Ceramic  Museum, Bridge of San Frances-co decorated with beautiful ceramics, the former prison of the Bourbons - external, Town Hall Square, Staircase of Santa Maria del Monte, Civic Gal-lery of Contemporary Art, tour among the shops of ceramics.
Talk to a travel expert and personalise your trip