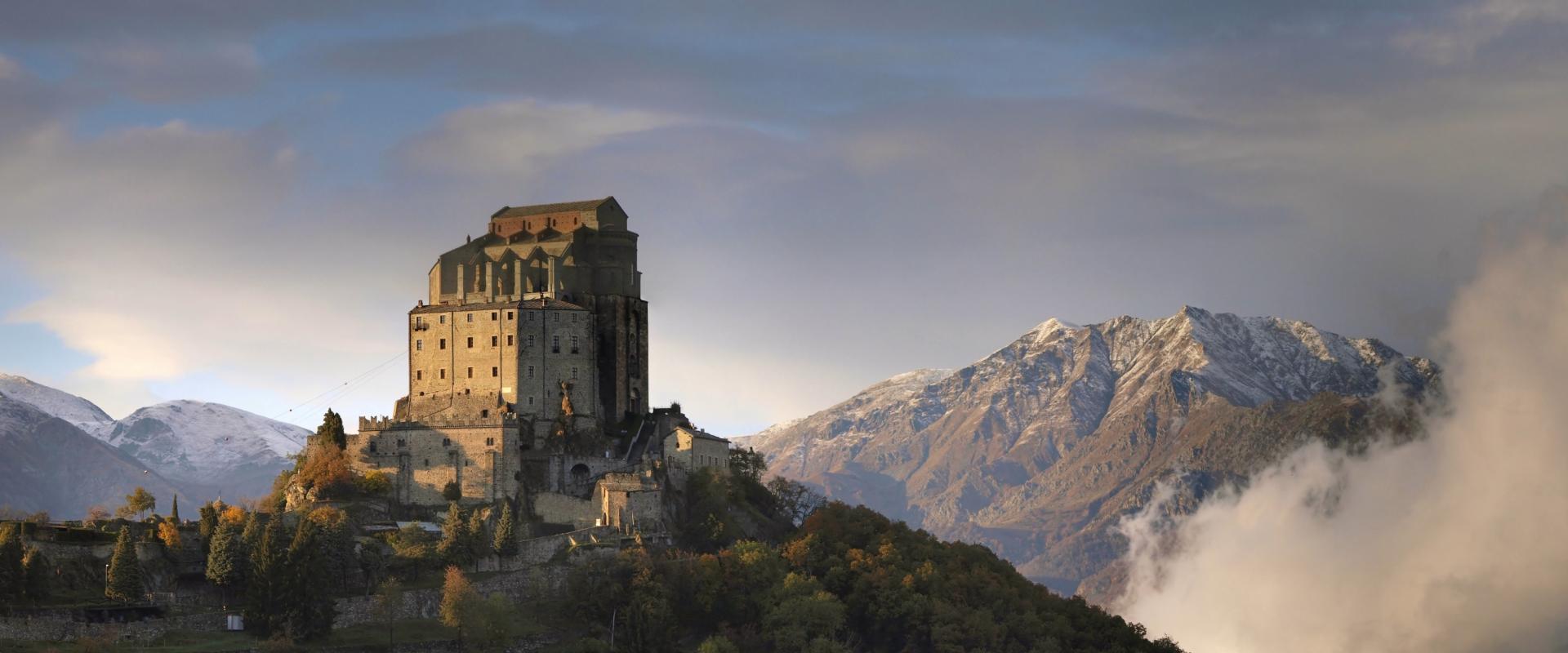 Visit of the Sacra of San Michele
The Sacra di San Michele is one of the most scenic Sacra in all of Piedmont and is considered as a symbol of the region. Perched a top Mount Pirchiriano, dominating the Val di Susa from its 962 meters high and has a unique profile of the valley and very charming.
The Sacra is "of Saint Michael" because its birth, its growth, its history and its constituent parts all centre around the veneration of St. Michael which first came to the Susa Valley in the V or VI century. Its location on high ground, in a highly evocative setting is redolent of these two earlier establishments dedicated to the Archangel Michael on Gargano and in Normandy. Founded between 983 and 987 on the rocky spur of Mount Pirchiriano, it is at the midpoint of a pilgrimage route of over two thousand kilometres that connects a significant part of Western Europe from Mont Saint-Michel to Monte Sant'Angelo.
Talk to a travel expert and personalise your trip