Visita Paciano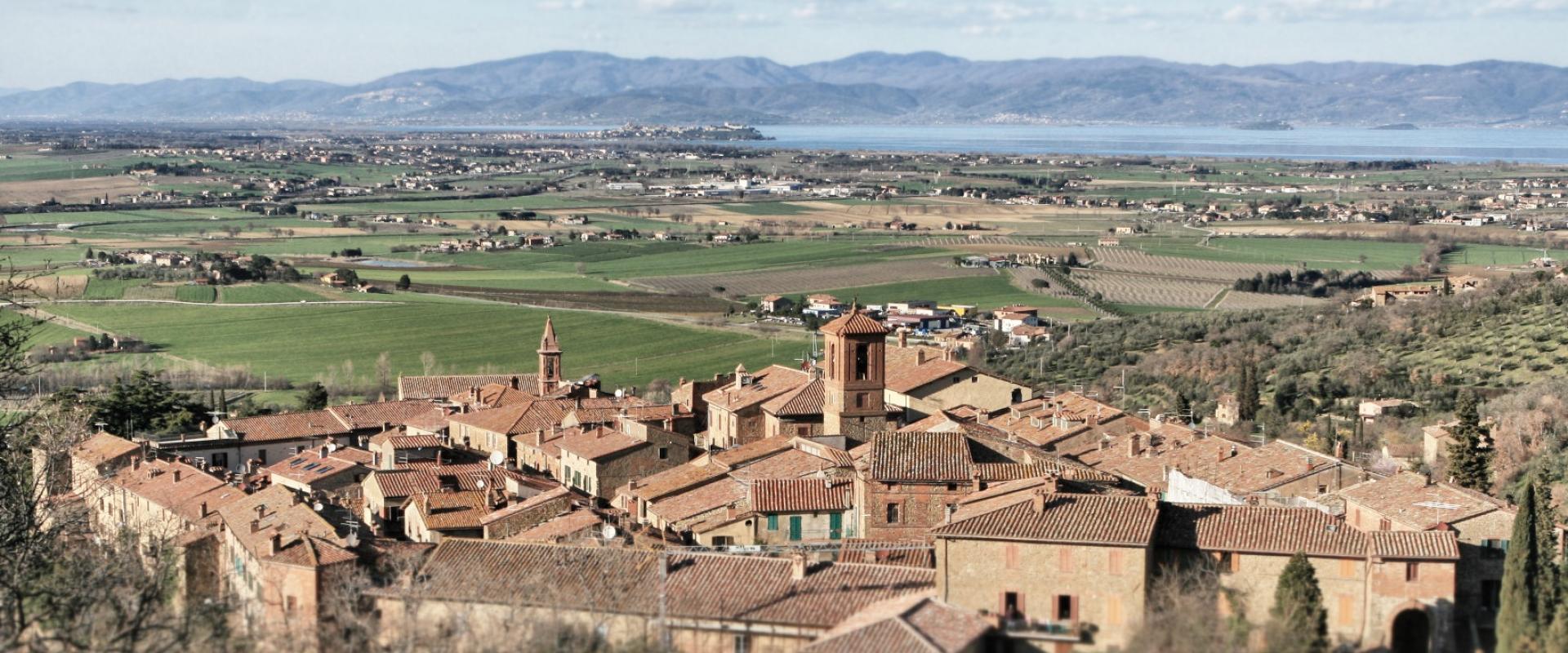 Town of silence, nature and peace!
Paciano is a charming village founded around the XIV century, on a spur of Mount Petrarvella.
Paciano's fanshaped plan Took shape in the 1200s, with three parallel streets interconnected by smaller perpendicular streets. The village is enclosed Within its 14th-century walls, about 600 meters long, which includes eight towers and three gates, Porta Fiorentina, Porta Perugina and Porta Rastrella. Throughout the Middle Ages the village was an important castle guarding the Perugian domain over the Chiugi territory.
A walk through the narrow streets of the center Allows you to yourself immersed in the ancient atmosphere.