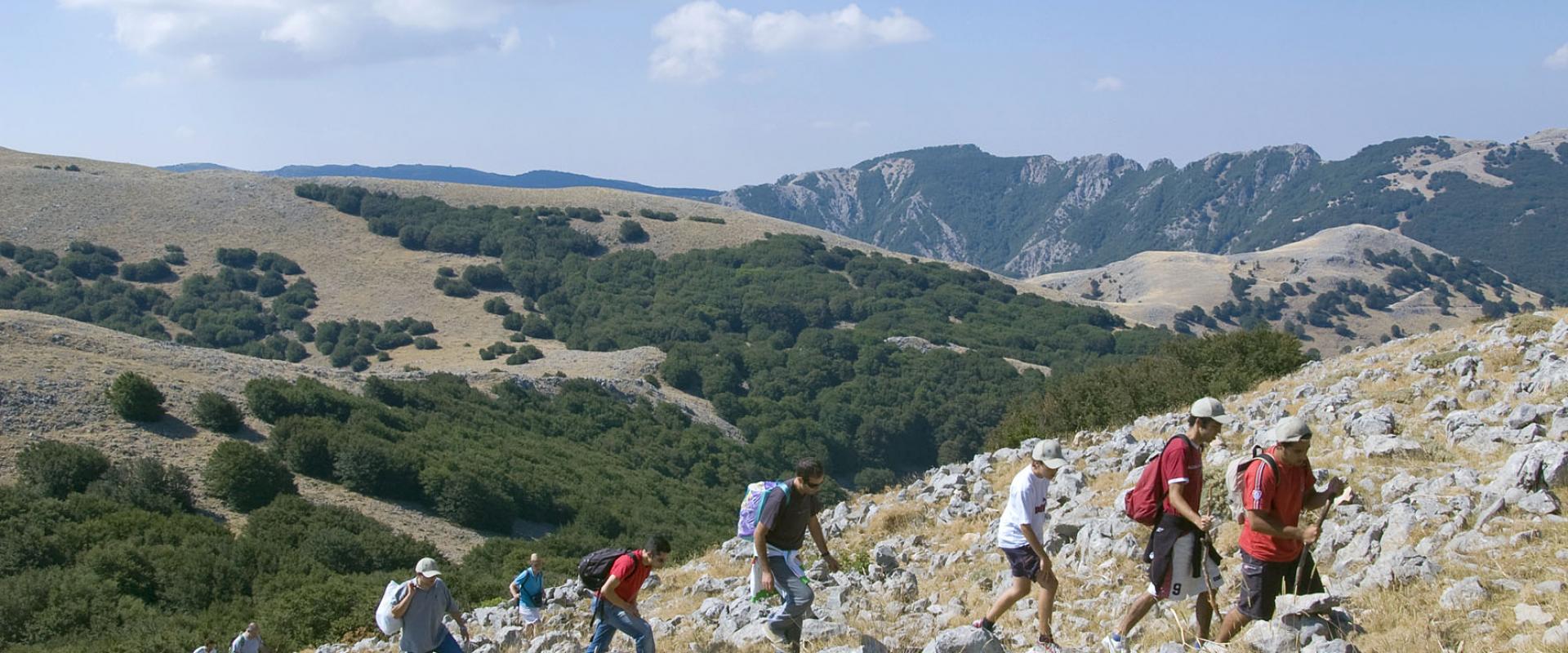 Excursion in Madonie Park
The amazing feast of Roverello's 1000 years birthday
Rosario, our Madonie's Park expert found out that Roverello, one of the oldest trees in the forest, is reaching the incredible age of 1000 years  soon.
He also heard that the ancient tree would love to organize a great birthday party but he is really too old now and cannot arrange everything by himself. So Rosario decides to help the tree and asks all the village folks their help in this task.
Would you like to be part of the happy birthday company ? We shall meet in front of the bar of the village, tomorrow at 8.30 in the morning. First of all, let us go to the woods, for our cheerful greetings to Roverello, then in great secret we will meet again at Piero's farm where we put on an incredible meal with delicious typical plates and traditional live music. It will be the most beautiful feast of the century , or better, of  the millenium!
Please be on time and bring your hat along because Sicily sun is really hot.
Rosario, as a knowledgeable expert of the Madonie park, leads you to live a unique and unrepeatable day in Sicily. With him you can go deep into the pristine nature of these places where there are wonderful old trees towering, some of them reaching 1000 years of age. After the full immersion in the nature of  Madonie , the  Bergi  village,  near Castelbuono (Palermo), is waiting for you to let you empathize with local agricultural traditions. Here you can experience how to look after a vegetable garden and enjoy a cooking lesson where you learn to prepare typical recipes to share during the feast, with the accompaniment of live traditional music and dances.
PROGRAMME
- Appointment with Rosario at Piazza Margherita in Castelbuono (PA) and breakfast in a typical local bar. Transfer by a jeep car to reach the Piano Pomo woods
- 20 minutes walk until the old woods
- Naturalistic activities in the forest, explaining old trees by a botanic teacher who acts as being Roverello himself ■  Walking + jeep car transfer to Contrada Bergi, in a great agritourism  
- With farmer you will go picking of season vegetables, to be cooked with the farmer's wife help, she will teach you wonderful Sicilian recipes
- All prepared meals on the table together with other specialties of the day. When the meal is ready, two musicians make it even more pleasant playing for us typical Madonie melodies
- Participation certificate, hand crafted, and local products are gifted to  each participant as souvenir of the experience
Talk to a travel expert and personalise your trip