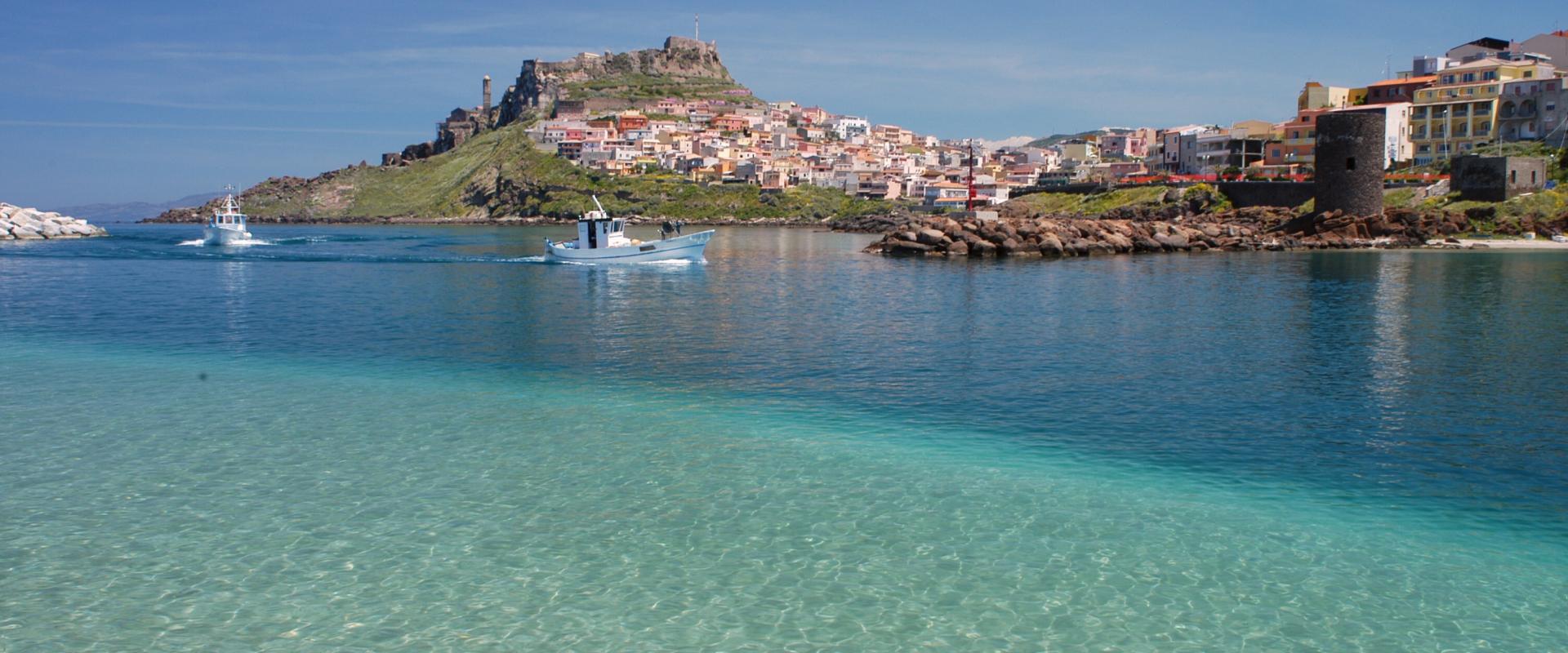 Guided tour of Castelsardo
The catalan master's retable and the gothic rite of the "lunissanti"!
Perched on a large promontory facing the sea, Castelsardo with its Citadel, Casteddu quarter - the maze of twisted narrow streets in the old town - offers an enchanting vision. In fact just about anywhere you look, from any perspective - with the exception of the view of the modern quarter of Pianedda and the sea-side area by the Marine - the promontory of Castelsardo offers picture-postcard views, especially of the Castle, which today houses the Museum of Mediterra-nean Basketry and Wickerwork and is also used for conventions and cultural events. With its endless steps and the labyrinth of narrow streets lined with the typical tall, narrow houses, and stone paved squares, the historic center pre-serves the layout it has had since its founding in 1102, over 900 years ago. One of the most important monuments is the Cathedral of St. Anthony Abbot, the town's patron saint, visible from several miles out at sea, thanks to its bell tower tiled with colored majolica.The church was built in 1503, and contains one of the most precious retables in Sardinia, made by the "Master of Castelsardo.
Talk to a travel expert and personalise your trip