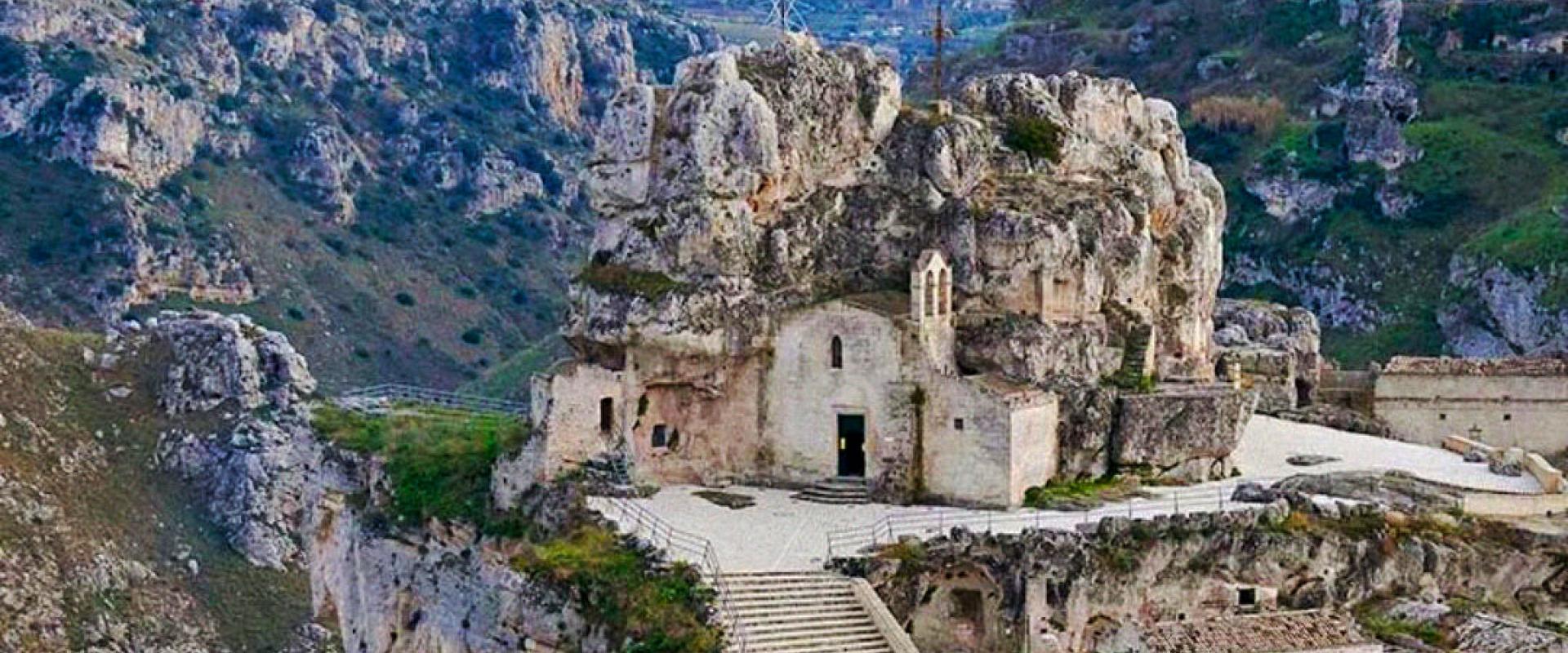 Guided tour of Matera, tuff laboratory and typical lunch
The other face of the Madonna dell'Idris
Next month is planned the wedding of Caterina, daughter of countess Beatrice, but last night a powerful earthquake tremor destroyed the facade of the rocky church of S. Maria dell' Idris, putting the wedding at risk. Countess Beatrice has not lost a moment and has immediately begun to look for able tuffstone artisans in order to assign to them the contract to reconstruct the facade in record time.
Beatrice and Caterina are to meet all candidates  tomorrow at the Pascoli square, piazzetta Pascoli, in front of Palazzo Lanfranchi of Matera. If you are of the high mastery the work requires, come forward and show what you can do. And do not forget to bring your  tools!
Rosanna will enter the shoes of countess Beatrice and will be accompanied by the daughter Caterina, interpreted by a licenced tour guide. They will help you live an unforgettable and exclusive experience across the extraordinary Sassi di Matera, Stones of Matera, exploring the peculiar churches of San Giovanni in Monterrone and Madonna dell' Idris, where their stories are intimately intertwined with those of the town itself. You will discover the secrets of tuff working under the guidance of an authentic tuff expert who will teach you how to make a unique object in tuff.  You will visit an authentic house in local tuff, and finally, you are to celebrate the success of the challenge by enjoying a typical lunch of local products.
PROGRAMME
- Meeting with Rosanna in Piazzetta Pascoli
- Visit of  Sassi di Matera (Stones of Matera)
- Visit of the Church Madonna dell'Idris  
- Tuff working at a Laboratory of an expert tuff  worker
- Visit of an authentic, old house made in tuff
- Rich lunch of local products  in a local restaurant
Talk to a travel expert and personalise your trip