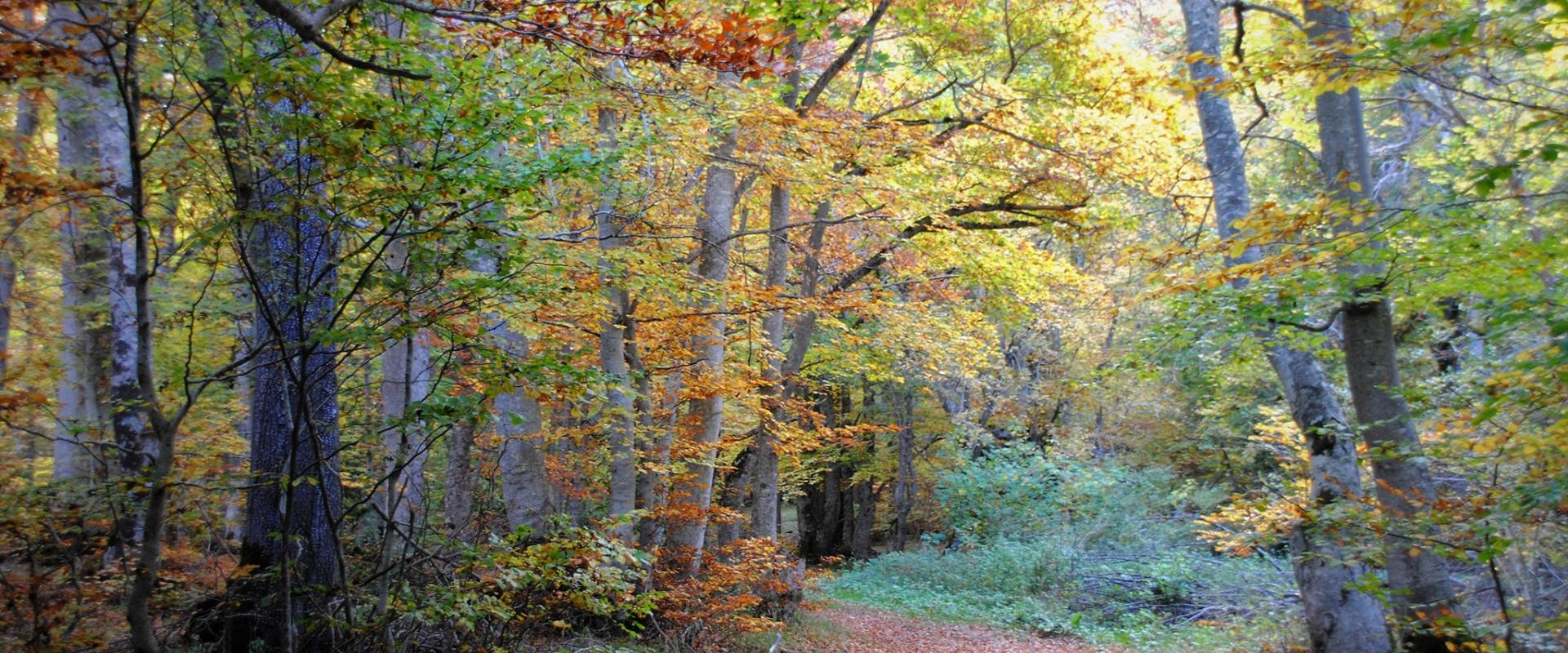 Natural hiking in the woods of Pescocostanzo
Pescocostanzo is a village surrounded by luxuriant nature, by green woods that are dressed in yellow, red and brown during autumn.
Explore the nature of Abruzzo with our expert local guides, choosing one of the following excursions based on your level of training:
Discovering the wild orchids of Abruzzo. Excursion suitable for everyone with an altitude difference from zero to a maximum of 300 m. Duration 2 hours, only from May to June.
Bosco di Sant'Antonio: nature walk inside the Bosco of Sant'Antonio. Easy excursion suitable for everyone where to find peace and relax and learn the secrets of the Wood. Duration 2 hours.
The path of the Brigands. Difference in altitude 250m length 4.5 km duration 3 hours.This itinerary aims to be a rediscovery of the history and places of the Brigands bands of the Altipiani Maggiore d'Abruzzo. Ring excursion starting from the Bosco of Sant'Antonio along ancient paths.
Colle Brignole, a natural balcony on the Maiella. Difference in altitude 300 m, length 5 km difficulty E, for hikers, duration 3 hours. The path crosses the Bosco di Sant'Antonio to reach a natural balcony: one of the most panoramic points where you can admire the major peaks.
The great autumn festival, a thousand colors, a thousand emotions. A guided walk in the Sant'Antonio Wood, walking among the tall trunks where you can learn the natural cycles and understand what use they can have in the ecosystem ... a dip in nature and colors in one of the most ancient beech woods. Europe.
Services included:
Guided excursion of 2 or 3 hours depending on the choice made
Tour a Natural hiking in the woods of Pescocostanzo
Talk to a travel expert and personalise your trip