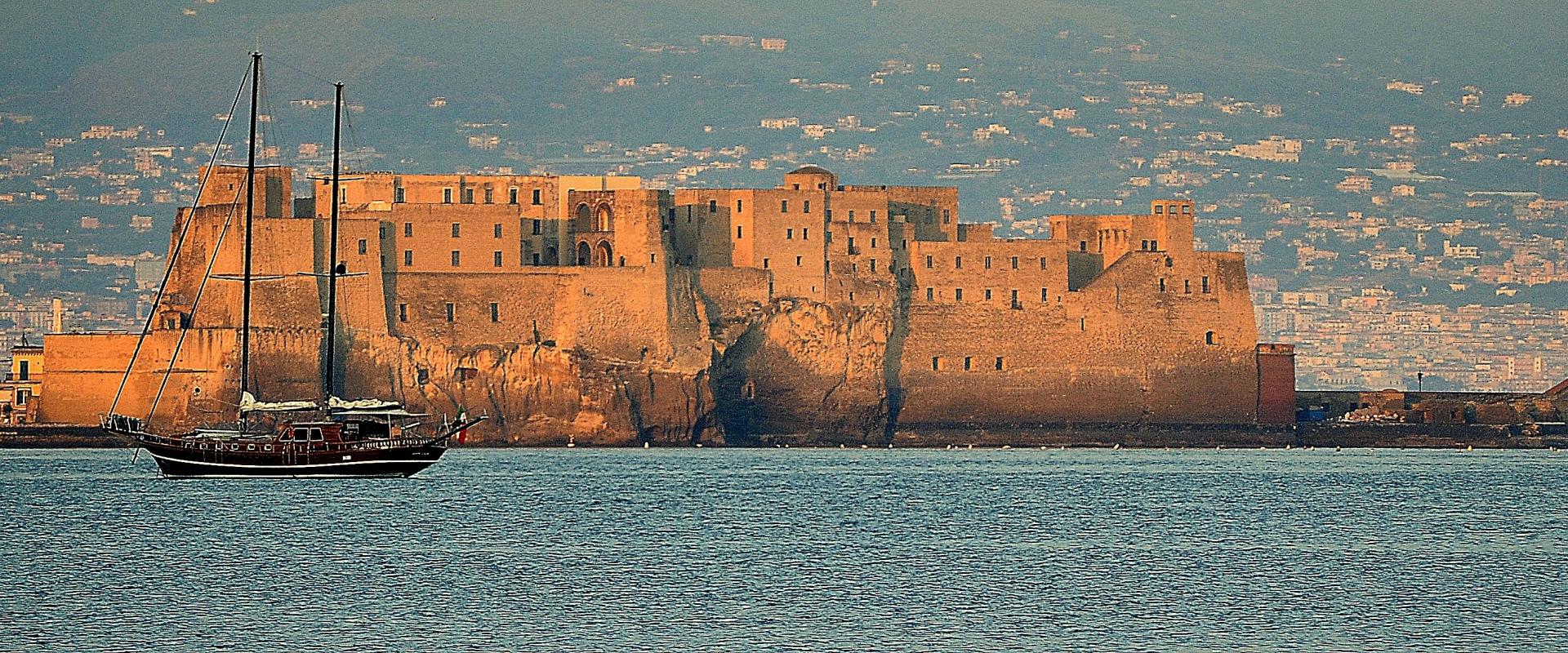 Visit of Castle dell' Ovo in Naples and game experience
The Mistery of Castel dell'Ovo !
The Borgo Marinaro's inhabitants are talking about a mysterious presence hanging around every night inside Castel dell'Ovo and they even report it to the authorities. In the castle some enigmatic messages have been found.
Maria Sofia, as  the  directress of the National public library of Napoli, is in charge to find a solution, but she can't really understand what's happening there. So she decides to call esteemed international scientists to discover the arcane and calm down the worried people .
You too, as a member of the experts delegation elected by your State,   are invited to come to Naples: the appointment is near the entrance of Castel dell'Ovo, tomorrow in the late afternoon
Anna, in the role of Maria Sofia, accompanies you through this  adventure and mystery. Your tresure hunt will start from a research on ancient books, to recall the legends and mysteries of princesses and holy women who lived in the old castle through the centuries. And right there, inside the castle, you will go at nightfall, to bring light to its hidden secrets, gathering all the messages left by the "misterious presence" who haunts that place.
PROGRAMME
- Meeting at the bar of Castel dell'Ovo
- Research in ancient texts for collecting all the necessary information to reveal the mystery
- Treasure hunt to the hermitages, carved into Castel dell' Ovo rocks , following on a map the evidence which will help the participants to reveal the mystery
- If the mystery is revealed, the participants will be involved in a hyperbole mystique that will help them achieve a deeper understanding and sharing of the story of the "mysterious presence" .
- The Lantern flight and walking back to Borgo Marinaro
Talk to a travel expert and personalise your trip