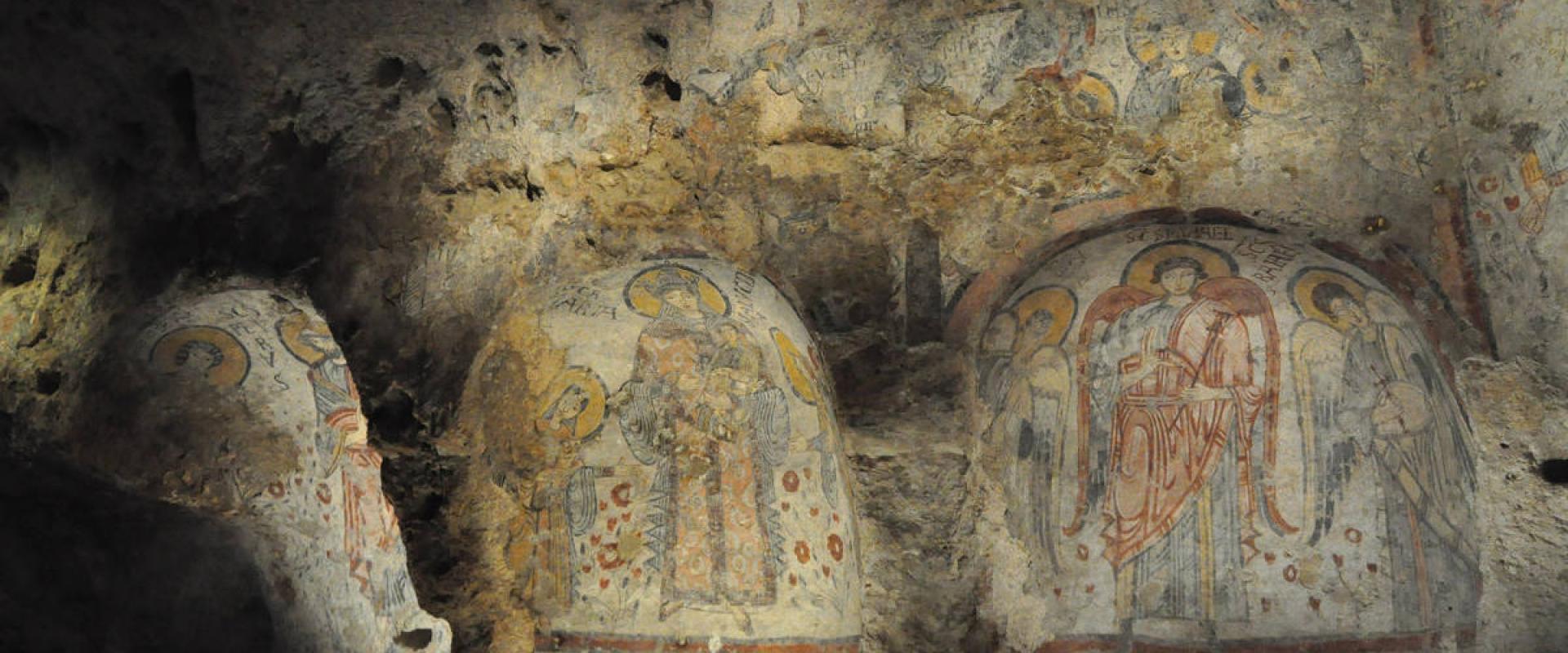 Visit of the Crypt of the original sin
The Sistine Chapel of rupestrian art
The Crypt of the Original Sin, in Matera, is located inside a natural cave on the Murgia plateau, near the old Appian Way. Commonly known as "the Sistine Chapel of rupestrian art", the Crypt was discovered in 1963 by a group of local youths, who noticed the splendid frescoes in what at the time, had become a shelter for sheep herds. Experts later dated the cycle of paintings back to the second half of the 8th century, with Late-Romanesque style and formal elements of Oriental inspiration, such as the Byzantine-style Triarchsand the profile of the Virgin Mary, majestically represented in the sumptuous clothes of the Byzantine empress, the Basilissa.
Services included:
- Entrance to the rupestrian church
- Audioguide
Services not included:
- Extra, tips and anything else is not listed under "Services included"
Talk to a travel expert and personalise your trip