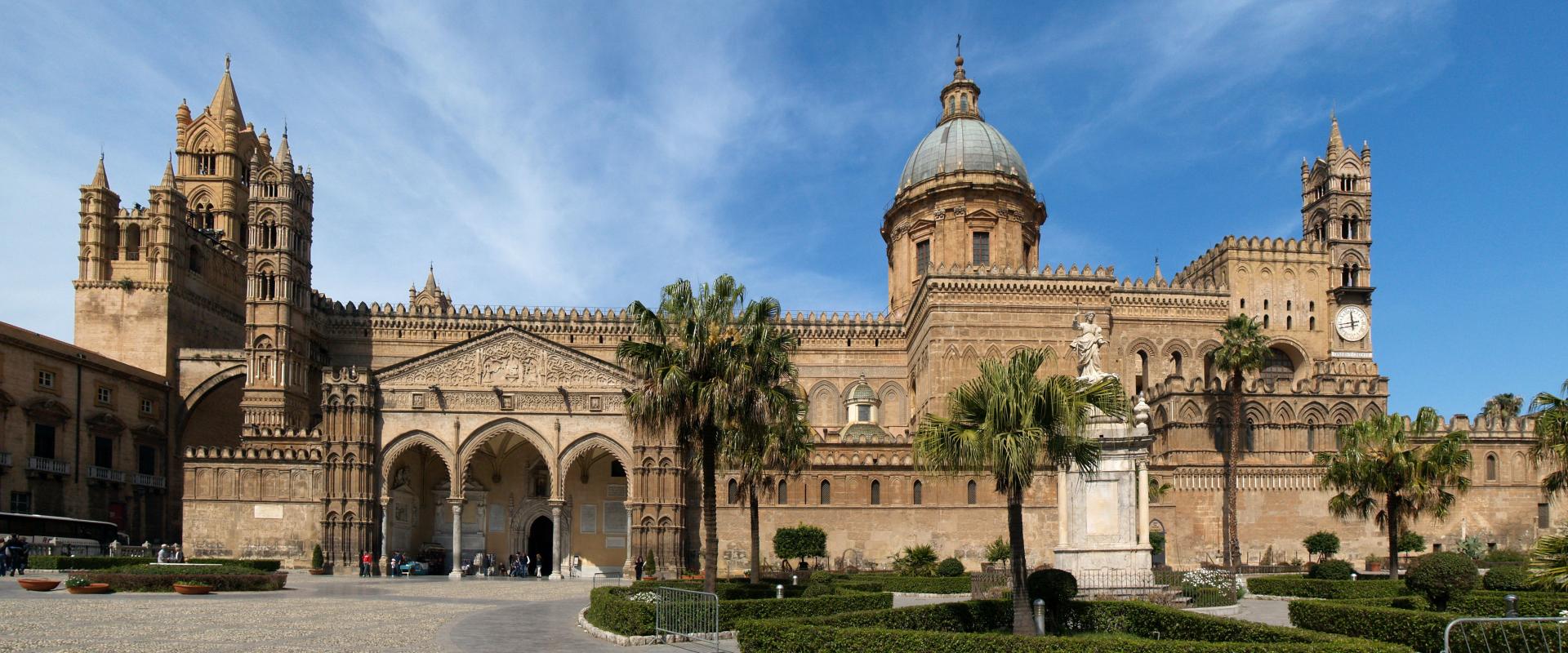 Precious treasure chest of multiethnic past!
Established as a city-port by the Phoenicians around 734 BC, the lovely city of Palermo is known for its millennian history, culture, architecture and gastronomy. It was first Greek and Roman city, then capital of Arab, later conquered by the Normans and the Swabians and it is therefore a precious treasure chest in which live the wonder ara-besque and Norman, the baroque and liberty monuments, palaces and theaters, but al-so of gardens and markets. The influence of the multi-ethnic past of Palermo is clearly visible in the Cathedral, majestic building founded in the twelfth century and then altered several times, enriched by an eighteenth century dome and a medieval bell tower. The historic center and adjacent suburbs retain a vast artistic and architectural heritage in art nouveau style that make this city the capital of this architectural style.
We will visit the Cathedral, the Palatine Chapel, the Church of Martorana, Piazza Pretoria, Quattro Canti Square, the Market. A must is undoubtedly the Vucciria, famous historical market of Palermo, where you will find fish, fruit and vegetables. "Vuccirìa" in Sicilian means "Confusion" and calls the din of voices and cries of sellers that overlap with each other.   
Palermo is also famous for street food: street kiosks, scattered anywhere, will allow you to enjoy potato croquettes called "cazzilli", the "panelle" fried chickpea flour and "pastille" made of chickpea flour, baking powder and salt.  
Talk to a travel expert and personalise your trip