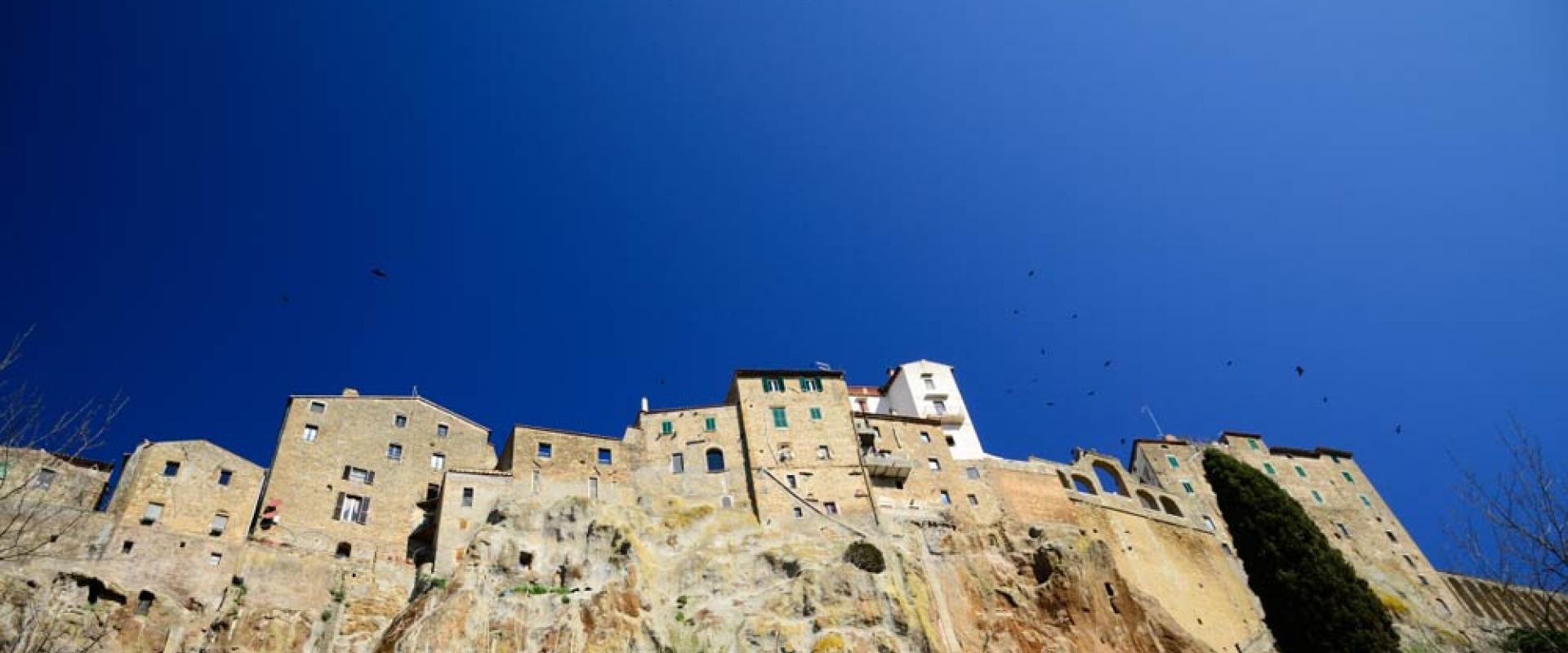 Known as "little Jerusalem" for its Jewish quarter and the synagogue, Pitigliano is situated on a spectacular outcrop of tufa, in an area already inhabited in Etruscan times. From Pitigliano comes also the DOC Bianco di Pitigliano, a straw-colored white wine with a delicate fragrance that is stored here in countless tuff cellars. Our guided walking tour in Pitigliano starts at the Piazza Petruccioli in front of the big gate bearing the coat of arms of the Orsini family. Main points of our tour are the acqueduct built by Antonio da Sangallo in 1545, the Piazza della Repubblica with the powerful Orsini palace, the Piazza Gregorio VII, dominated by the Cathedral, the church of Santa Maria and the Jewish quarter.
Services included:
-English speaking guide (3hrs)
Services not included:
- Transportation
- Entrance tickets to parks, museums, churches and monuments, where expected
- Extra, tips and anything else is not listed under "Services included"
Talk to a travel expert and personalise your trip