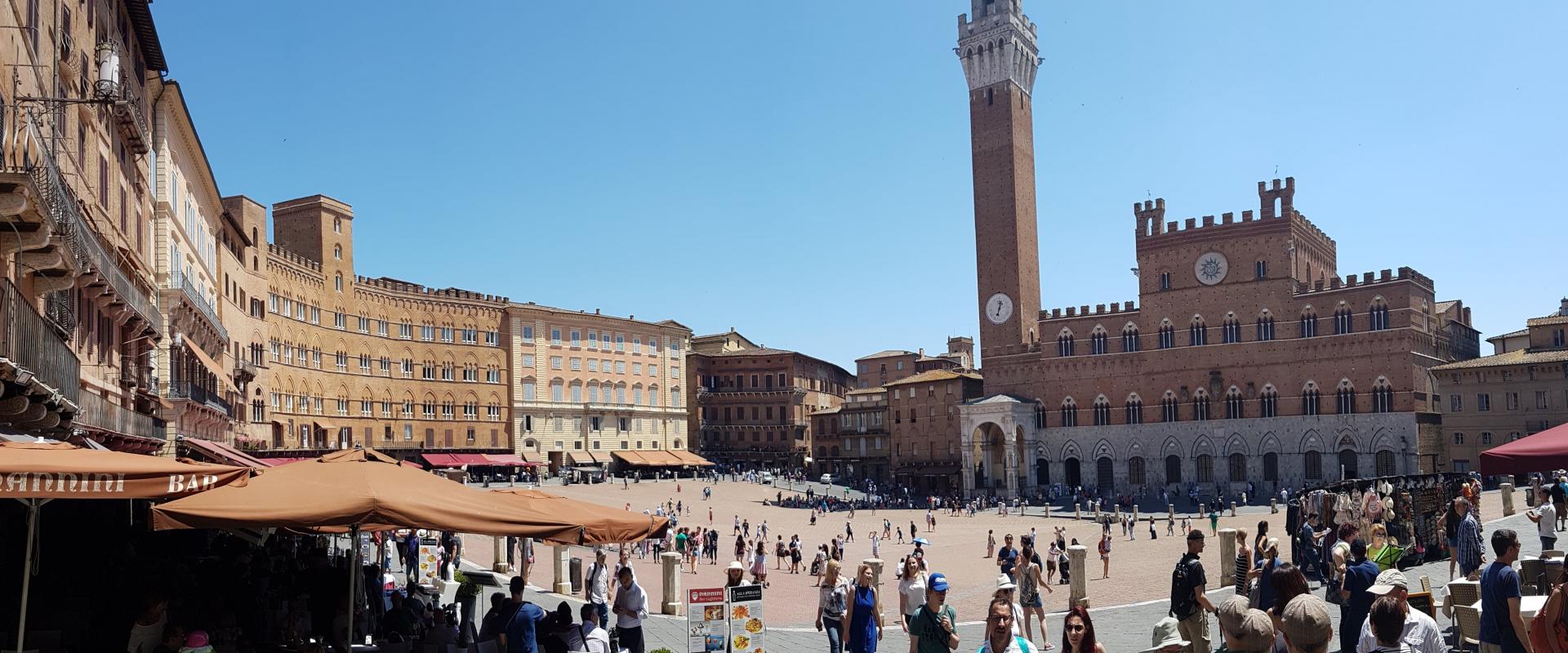 This tour is particularly recommended for those who wish to visit Siena for the first time and to those who want to rediscover the origins and the most significant places of a city that was one of the most important economic and cultural centers in the Italian Middle Ages. The historical center, a UNESCO World Heritage Site, is a huge open-air museum that allows you to recall the history of Siena, while engaging and activily feeling part of its history. We will start visiting the famous Duomo also known as Cathedral of the Assumption. Then we will follow the path of the Via Francigena, an essential communication road in the history of the city and a road along which you can admire the most important buildings and monuments, including: the main building of the Monte dei Paschi, the oldest bank in Europe and the Palazzo Tolomei, one of the most beautiful Italian Gothic palaces, once belonged to the family of Pia de' Tolomei, whose tragic story was mentioned by Dante Alighieri in the Divine Comedy, Palazzo Chigi Saracini and the venue of the Chigiana Music Academy. The tour will come to its end in, the monumental Piazza del Campo, the beating heart of Siena's culture and extraordinary architectural setting where, twice a year, the famous Palio di Siena takes place.
Services included:
-English speaking guide (3hrs)
Services not included:
- Transportation
- Entrance tickets to parks, museums, churches and monuments, where expected
- Extra, tips and anything else is not listed under "Services included"
Talk to a travel expert and personalise your trip