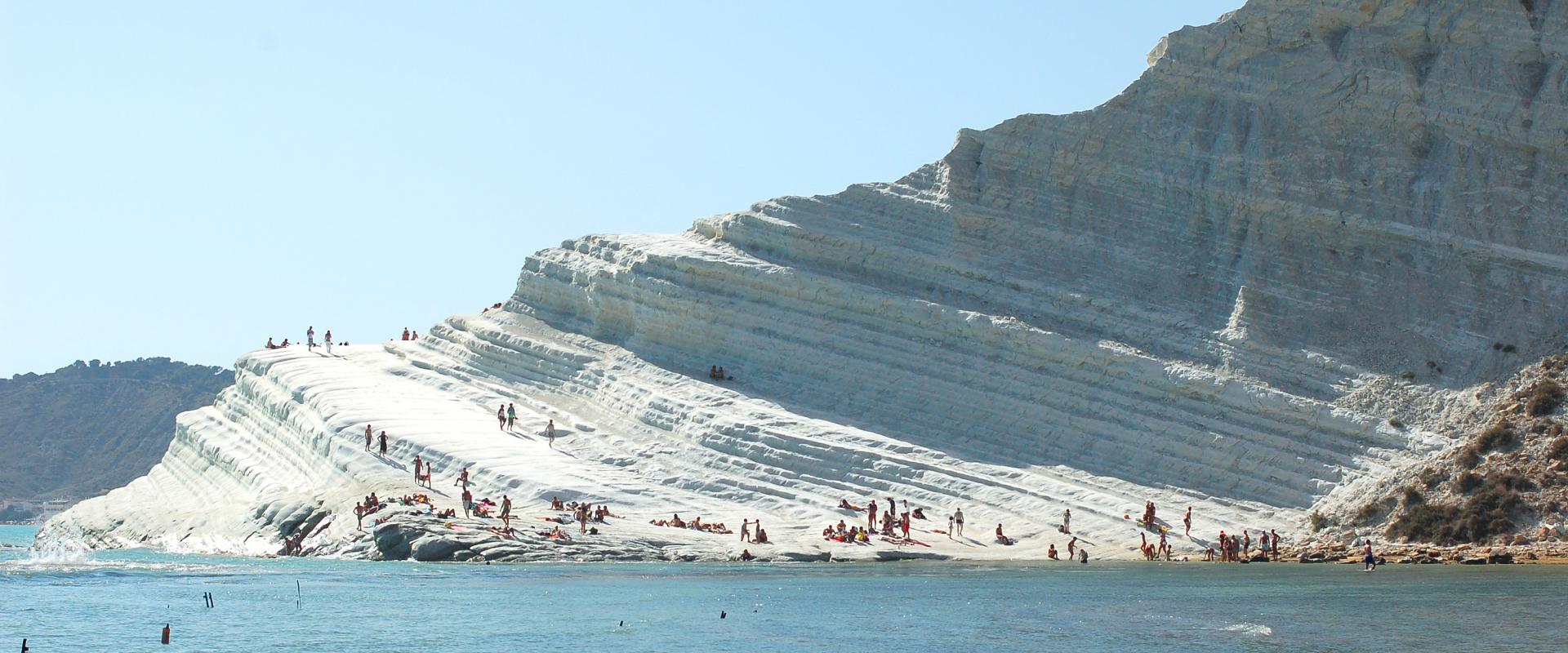 Visit of the Stair of the Turks
An enchanting and suggestive site!
The Stair of theTurks is a rock face that rises above the sea along the coast of Realmonte. It  consists of marl, a sedimentary rock of limestone and clay, with a distinctive pure white color.  Its name comes from the natural shape and pirates incursions by Arab people, generically called "Turks" who, according to the legend, moored their ships into the waters of the Stair that represented a great landing place, less windswept and protected from the coastal vigilance. It is similar to a white stranded ship, carved in the centuries by wind and rain. The limestone and white stone resembles wide staircases that rise from the sea to the sky. For these characteristics, the venue is one of the most evocative, surreal and unique in Sicily.
Talk to a travel expert and personalise your trip